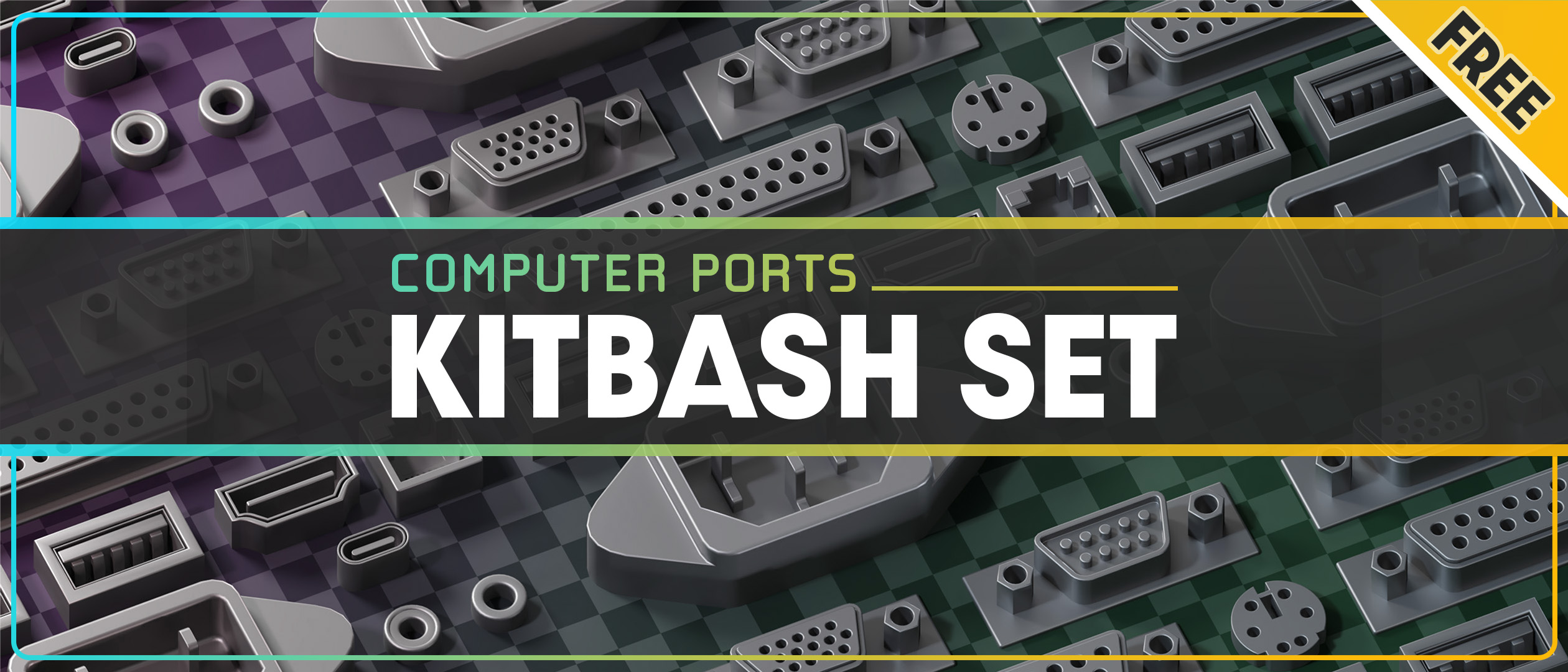 Free Computer Ports Kitbash Set
Free Computer Ports Kitbash Set is now Released!!
---
Computer Ports are one of the most basic components while making 3D Computer assets. We made 12 of the most crucial computer ports for kitbashing into your 3D modeling process expediting the conception and creation time.
Computer Ports Included -
Audio AUX Port
Component Video Port
Ethernet Port
HDMI Port
Parallel Port
Power Input
PS/2 Port
Serial Port
USB 3.0
USB Type C Port
USB Type A Port
VGA Port
P.S. These models are meant for Kitbashing and are not optimized for games and are just base meshes without textures. You can use them to iterate on ideas before optimizing them for the final model for your game.
Files
Computer Ports Kitbash Set.fbx
1 MB
May 30, 2022
Free Computer Ports Kitbash Set License.pdf
12 MB
May 30, 2022
Get Free Computer Ports Kitbash Set