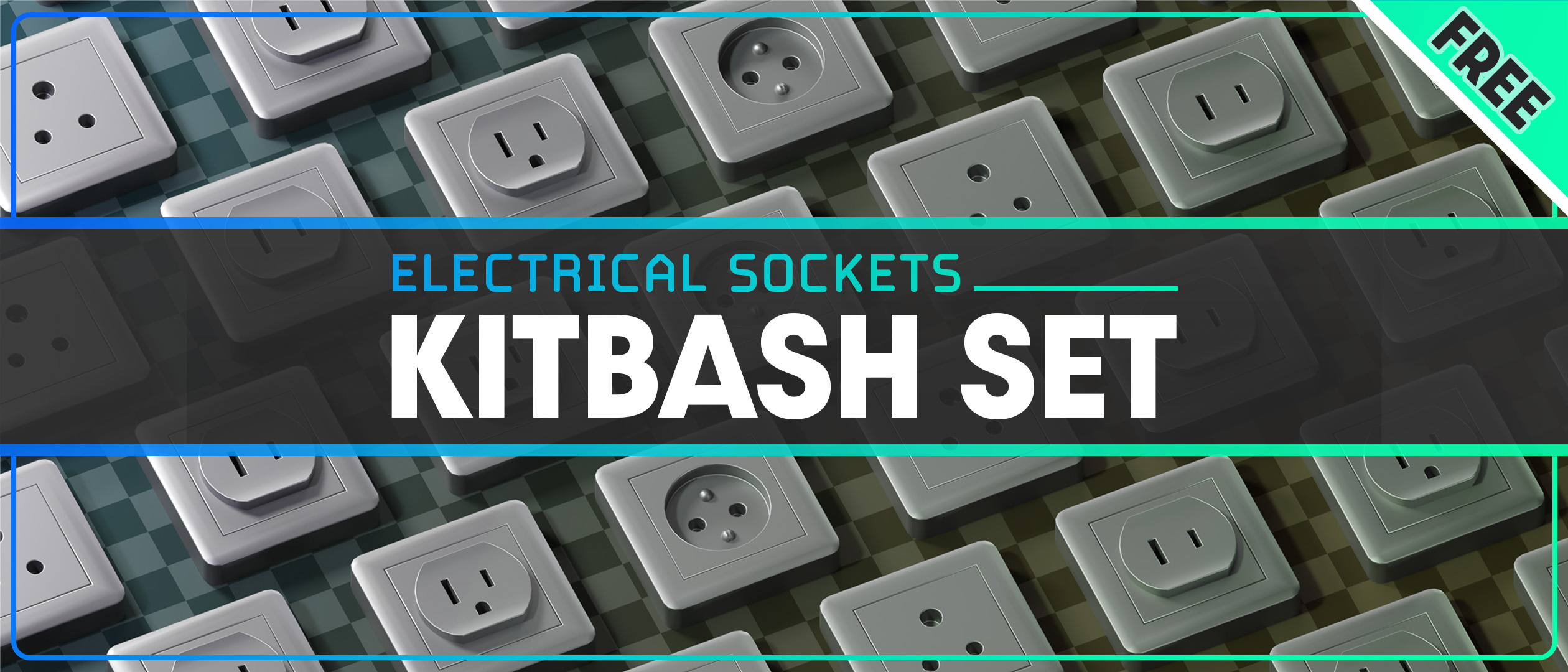 Free Electrical Sockets Kitbash Set
Free Electrical Sockets Kitbash Set is now Released!!
---
Were you searching for Free Electrical Port models for kitbashing in your models?? Here are 4 electrical port 3d models included in this asset pack with more to come in the upcoming pack. These are made with a real-world scale (Not accurate to schematics - Not 3D Print Ready) and referenced from real-world electrical sockets/power sockets.
P.S. These models are meant for Kitbashing and are not optimized for games and are just base meshes without textures. You can use them to iterate on ideas before optimizing them for the final model for your game.
Electrical Sockets Included -
Type A
Type B
Type C
Type D
For more amazing Free Content visit the VOiD1 Gaming Website.
Support Us on Patreon and help us in making more awesome content for the Community


Your Donations keep us moving forward!! You can donate to us over at Buy Me a Coffee as well!



Files
FREE Electrical Sockets Kitbash Set.fbx
100 kB
Jul 10, 2022
Free Electrical Sockets Kitbash Set License.pdf
12 MB
Jul 10, 2022
Get Free Electrical Sockets Kitbash Set