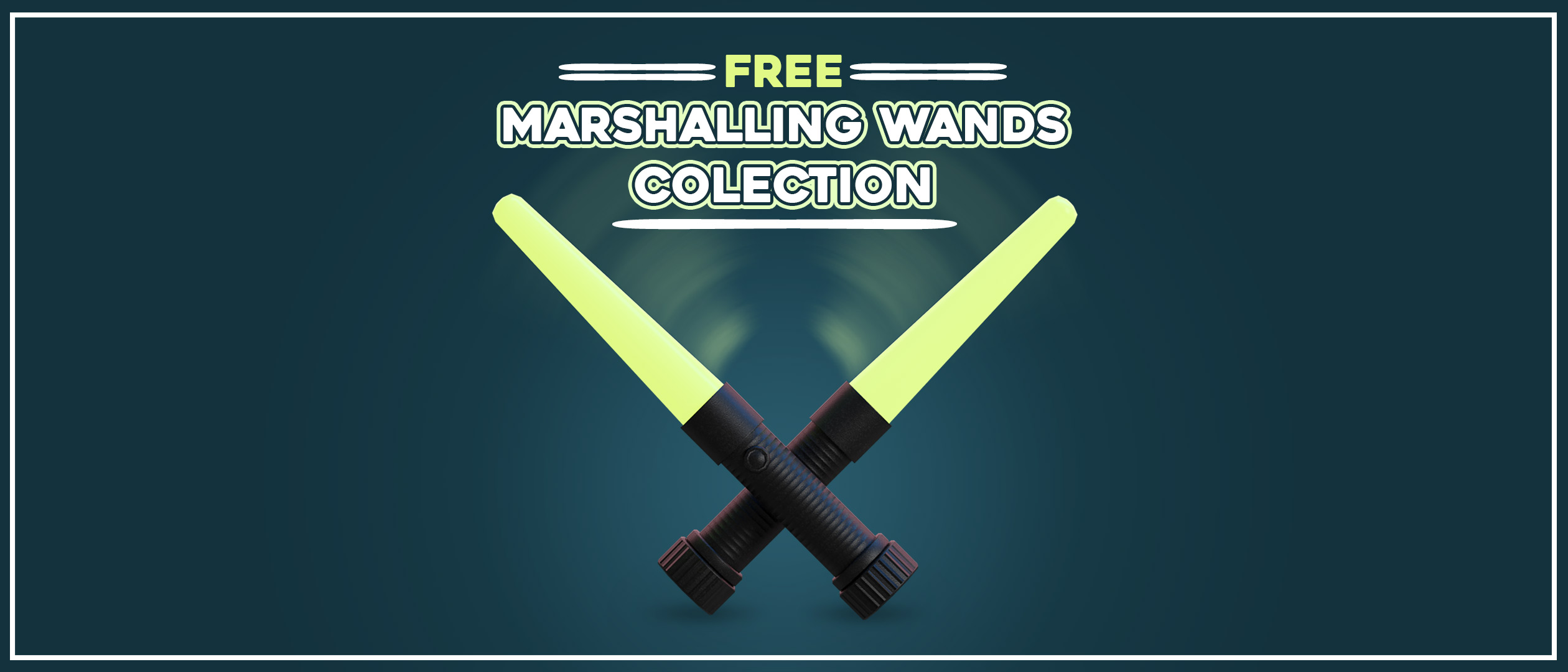 Free Marshalling Wands Collection
Free Marshalling Wands Collection is now Released!!
---
Free Marshalling Wands Collection
Searching for Free 3D Marshalling Wands for use in your Games?? Here are 4 Free 3D Marshalling Wands Models for all your uses. The Marshalling wands are made with optimized meshes for all kinds of Game Development Platforms and have Detailed Realistic PBR materials for that Ultra Life-Like Look. Inside the Collection, you can find 3 Variations of Marshalling Wands along with their Textures, and a Blender file with Textures Assigned.
For an additional $5 you can grab the Substance Painter file and Tweak the colours and materials without any hassle!!
Included Items -
PBR Textured Blender File for the Asset
FBX Model
PBR Textures for PBR MetallicRoughness, UE4 (Packed), Unity HDRP, and Unity URP
Substance Painter (.spp) File.*
Technical Details -
756 Polygons, 1,502 Tris**
789 Vertices**
Formats available - FBX, .Blend, .spp
UV Mapped
Non-Overlapping UVs
PBR Textures
4096px Texture sizes available for all the exports
*Extra Charges applicable for Substance Painter File. **For all the 4 Models and their Components.
For more amazing Free Content visit the VOiD1 Gaming Website.
Files
Free Marshalling Wands Collection.zip
150 MB
Jul 08, 2021
Substance Painter File.zip
164 MB
Jul 08, 2021
Free Marshalling Wands Collection License.pdf
12 MB
Jul 08, 2021
Get Free Marshalling Wands Collection