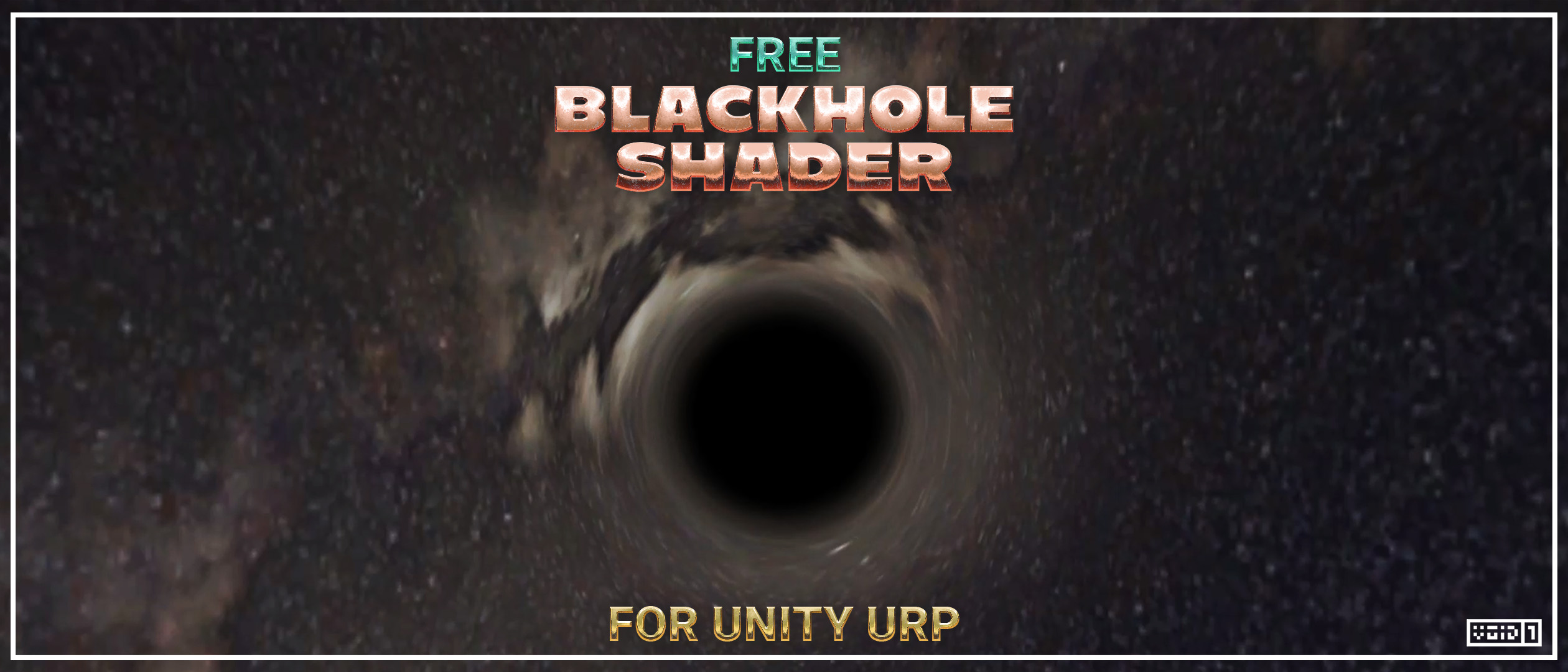 Free Blackhole Shader for Unity URP
A downloadable asset pack
Free Blackhole Shader for Unity URP
Searching for Blackholes?? You don't need to go to outer space to find them because we've delivered them right to your doorstep 😉 !! Jokes apart here is a Free Blackhole Shader for Unity URP for use in your Game Scenes without any hassle. The Black Hole shader has easily tweakable parameters for changing all sorts of properties to suit it perfectly for all your needs.
Instructions to Use -
1. Make sure your Project is set up with UNITY URP. If not, then you can install it via Unity Hub while starting a new project or you can Install the Universal RP from the Package Manager. To Install via Unity Hub at the time of creating a fresh project, just select the URP from the Project Template and Fillup in other details like Project Name, Project Path, and then hit Create.
Alternatively, if you are already in an existing project, just check this link from Unity Documentation for upgrading your existing project to Unity URP - https://docs.unity3d.com/Packages/com.unity.render-pipelines.universal@7.1/manua...
2. Now Import the Free Blackhole Shader Unity URP using the Import Packages -> Custom Package Option available in the Asset Menu.
If the Shader appears to be Pink then you might be missing something during the Project Setup. Make sure your project Is well compatible with the Universal RP and have the Shadergraph package installed.
For more amazing Free Content visit the VOiD1 Gaming Website.
Support Us on Patreon and help us in making more awesome content for the Community


Your Donations keep us moving forward!! You can donate to us over at Buy Me a Coffee as well!



Download
Click download now to get access to the following files:
Free Blackhole Shader Unity URP.unitypackage
17 kB
Free Blackhole Shader for Unity URP License.pdf
12 MB